Similar to Shopping Bags with different types of pattern of the bags. More Attractive.
Also available with a " D Cut " punched on top of the bag which is used for holding the bags for the ease of the user. Generally, " D Cut " is applied for bags on which loop-handles are not to be attached.
Application:
Packing for Readymade Garments, Cloth merchants, stationery items, cosmetic and many others.
Runnig Sizes :
9 x 13, 10 x 15, 12 x 18, 14 x 20, 16 x 22
We are making this colour available regularly and other sizes are also available as per customer requirement.
We also manufacture special sizes in different gauges(thickness) The colors as per the picture for are available regularly.
Note :
Running sizes refer to the sizes normally delivered. These sizes may be available under buffer stock whereas special sizes are manufactured separately and then delivered to customers, thus requiring a bulk order.
Few Pics :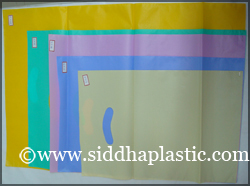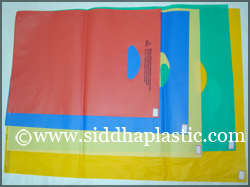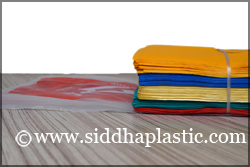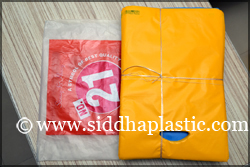 Get In Touch